CHASIN BACON (TM) Sponsors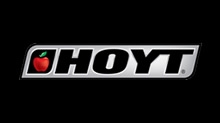 HOYT
Hoyt Compound Hunting Bows
HOYT TECHNOLOGIES
There's a reason why Hoyt bows are the best-shooting, most dependable, most innovative bows on the market: Our engineers are always working to make the best bows even better. They design every part of our bows and accessories to out-last and out-perform everything else out there. You simply won't find a more advanced, high-tech mix of technologies on any other bow.
The original carbon bow that started it all gets a serious performance overhaul. Unlike any other 35" axle-to-axle bow, Hoyt's exclusive, Advanced Carbon Technology riser system gives you the stability and other benefits of a longer riser without excess weight. The 325 FPS Carbon Matrix RKT boasts a new, high-performance engine – the supercharged RKT cam with ErgoDraw™ Technology – delivering incredible smoothness and blistering speed. Of course, we didn't stop there. The Carbon Matrix RKT also comes fully equipped with our new Pro Lock X-Lite™ Pocket, our exclusive 5-Layer Lamination Technology XTS PRO ARC limbs, the improved, low-friction Inner Race Bearing In-Line Roller Guard (patent pending) and patented Stealth Shot Suppression System. Carbon Matrix RKT is the ideal, 35" high-performance bow for serious bowhunters and the most demanding target archers.
Call us today to ask questions (kick the tires) or book a hunt:
(877)9-HUNTING
(877) 948-6846
(954) 410-5956 Cory's Cell
Booking? Questions? Comments? >>> Contact Us!
CHASIN BACON (TM) wants to hear from you. YES CHASIN BACON (TM) IS TRADEMARKED so do not jack our name or logos. You do not have our permission to use any picures or content unless you have our signed consent form with our Trademark and Copywrite agreement. Should you use our content, albeit picures or content without consent please enjoy the cease and dessist letter immediatly followed by our damages and court filing. PS We also look good in court not just in the field. If you have any questions or would like to book a hunt for you, friend or loved one, please contact us. Florida meat boars, Trophy Hogs, Arcadia Florida, Naples Florida, Night Hunting, Spear Hunting, Archery Hunting, Rifle Hunting, Florida Hunting Adventures, Bear, Alligator, Exotics, Florida, Texas, New Mexico, Africa.... we can put you on the animal and trophy of your dreams. Naples Florida Meat Hogs, Trophy Boars, Nightime Hunting, Ninja Spear Hunting, Arcadia Florida Exotic Hunting, Lodging, Florida Guraranteed Opportunity on Game. NOW STOP READING ALL OF THIS ABOUT FLORIDA WILD BOAR HUNTING AND EXOTIC DEER HUNTING AND CALL US TO BOOK YOUR HUNT AND ADVENTURE TODAY. #CHASINBACON
NO GUIDE FEES - NO CLEANING FEES - NO HUNTING LICENSE NEEDED FOR OUR PRIVATE LAND HUNTS!