Videography
Chasin Bacon has the option to professionally film your expedition, albeit fishing or hunting. Once you harvest your animal we will have the ability to prepare the meat for you, our taxidermists can preserve your trophy for a lifetime and our videographer will edit and return a HD DVD to you. You will then be able to annoy all of your friends, family and perfect strangers with the video of their hunt.
Our videographers have filmed for many television shows and have traveled all over the world filming hunts. Res ipsa loquitur! Our work and video will speak for itself.
Call us or click here to email us for pricing for the expert HD DVD videotaping of your hunt.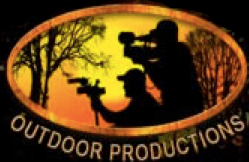 Booking? Questions? Comments? >>> Contact Us!
Chasin Bacon wants to hear from you. If you have any questions or would like to book a hunt for you, friend or loved one, please contact us. Hogs, Bear, Alligator, Exotics, Florida, Texas, New Mexico, Africa.... we can put you on the animal and trophy of your dreams.